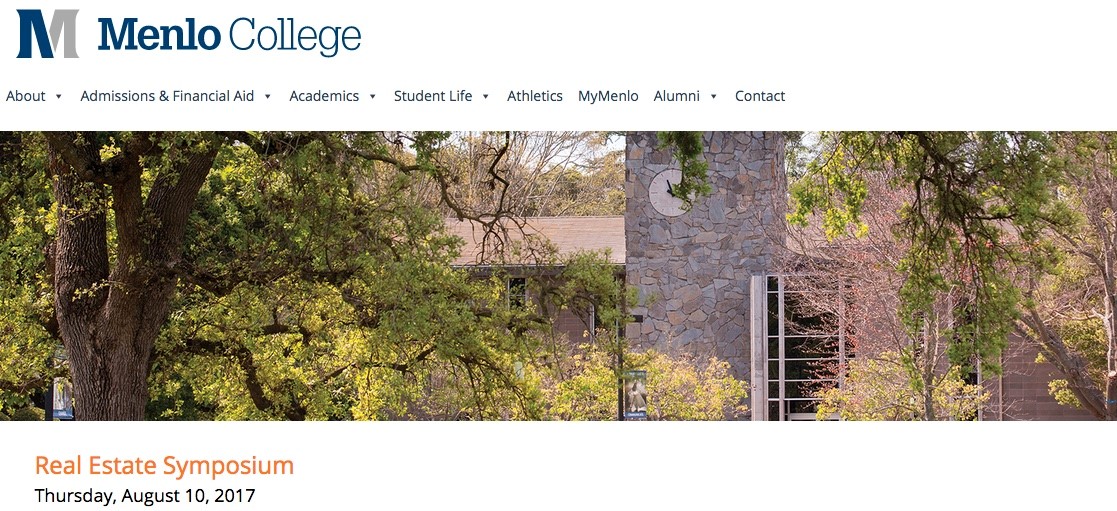 Institute Executive Director Ed Church gave the Keynote presentation at the annual Real Estate Symposium at Menlo College in Atherton, California on August 10, 2017.  Titled "Changing Climate, Changing Real Estate," his presentation outlined major issues for the built environment and our planet.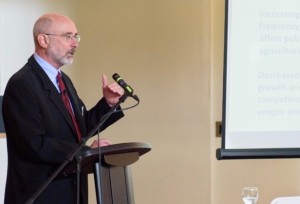 Because Menlo College is in Silicon Valley, Church spoke of "innovation: serving what we would or could do," and contrasted it with climate change-driven "adaptation: serving what we must do."  Opportunity for real estate, as well as other business sectors lies at the intersection of the two.
For an audience which frequently feels constrained by regulation and public policies, Church asserted that California climate regulations based on realistic appraisals of the need to reduce fossil fuel use give real estate professionals an advantage over areas of the country like the Southeast, who feel the brunt of climate change without acknowledging it with policies that can mitigate its effects.  Church showed how, in California, regulations can create value and a level playing field for buildings and energy use.