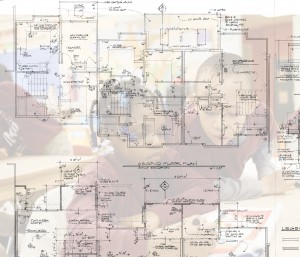 In 1990, the Institute's Ed Church created the Oakland Birth to School Project in one of West Oakland's toughest housing projects. As Program Director at the Urban Strategies Council, Ed directed the design and construction of the Thurgood Marshall Family Resource Center, to house the Project's programs to help mothers and toddlers prepare for Kindergarten. The Center and its services were based on the Beethoven Project at the notorious Robert Taylor Homes in Chicago, profiled in research by Ed and other staff of the Council.
.
To build the Center, Ed secured the donation of boarded-up town-house apartments from the Acorn Apartment owners, and raised funding for the construction. He hired the architect and building contractor, and obtained the service providers for the Project. There are child development classrooms on the first floor of the Center, and parent counseling rooms on the second.
.
Although the rest of the Acorn Apartments fell into disrepair and were torn down, the Family Resource Center remains today, continuing to serve preschoolers and their families.