IEE's research paper on the Human Interaction with the Built Environment: Cities and People Project White Paper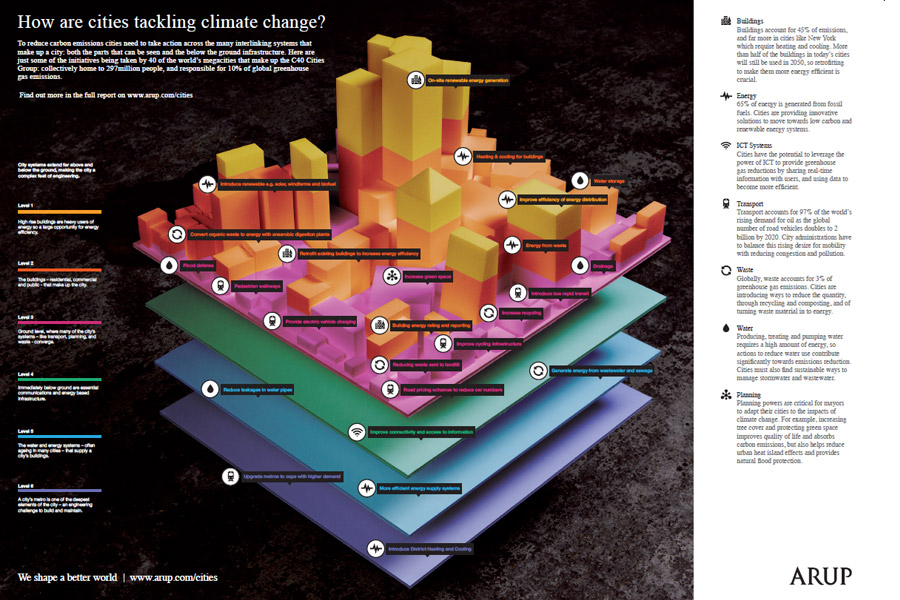 In September 2011, Arup, a global design and engineering firm, commissioned IEE to synthesize knowledge on how people interact with the built environment, with a specific focus on the social, cultural, and psychological dimensions that shape these interactions in ways that facilitate and/or hinder efforts to reduce the carbon footprint of cities. At the heart of the project is an effort to understand how individuals and specific populations behave and consume resources based on their human "wants" and "needs." Climate change is created in part by human activity. In the urban context, mitigating and adapting to it will require a thorough understanding of the intersection of human behavior with the urban infrastructure.
The Project drew on Arup's practice-based research in engineering, technology, and design as well as a comprehensive academic and professional literature review of over 130 articles in three key areas: 1) mobility and culture, 2) density and culture and 3) the use of open space. In addition, the team conducted interviews with a variety of experts from the academic and professional fields of urban planning, urban design, landscape architecture, transportation and geography.
Here is IEE's research paper on the Human Interaction with the Built Environment: Cities and People Project White Paper